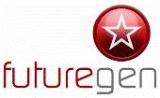 Future Gen combines  business experience with Data and tech expertise to help our Clients align their resources to meet key business goals.
We have track record in helping companies with weaponising their siloed Data, lowering customer acquisition costs and improving ROI on their CapEX.
Future Gen's key knowledge areas revolve around Data and converting it into a competitive advantage. We have helped our Clients with their Data collection, cleansing, normalisation, analytics and visualization needs. This in turn, helps our clients stay on top of changing market needs.
In addition, we also support ancillary services such as : Web Application Hosting(SAS), BPO (Business Process Outsourcing), contact center and Data Center Management work. Our team also handles corporate audio transcriptions and other business process outsourcing .
Future Gen's certifications include both IT technical expertise and eCommerce. Our president is an MVP hall of famer for Microsoft MVP Program. Certifications include but is not limited to :
Google Adword Certified Individual,
MCSE+I, MCDBA,
CCNA, CCDA, Cisco Wireless Lan specialist,
EC-Council CEH, Comptia A+, Security+ and  eCommerce certified (WebCEO, ECouncil CEA).
RapidMiner, Tableau, Neo4J
PMP and ITIL certification.
We also provide contingent workforce solutions that enable companies to quickly adapt to changing business needs without the necessary fixed overhead of higher headcounts. Our team of highly accurate transcription and data entry operators have carved out a reputation in Asia to help businesses with their needs especially during their peak seasons.
Futuregen was formed in 2006 in Singapore with office address at 1 Fullerton Road #02-01, One Fullerton, Singapore. Our contact numbers are: (Singapore)  6618-0588, 6492-3916 and  6492-2918, Mobile 9101-4508 and 9346-7396, (United States), 510-943-4111,(Europe) +33-176633264, (Philippines)+63-75-614-2388