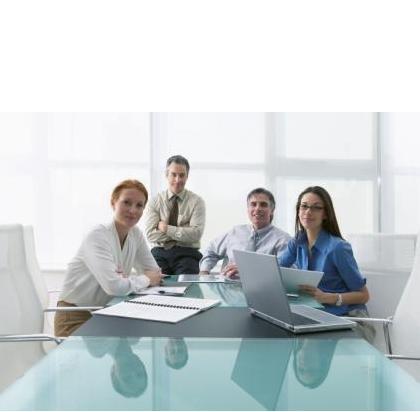 Looking for Business-centric Virtual Services provider? Virtual services are solutions provided to clients where we leverage OUR resources and expertise to deliver the results that YOU need—from our virtual location.
For example, your company is in need of extra customer care agents to handle your unexpected volume of business. Engage our call center virtual services and we provide customer care specialists and facilities to professionaly handle the incoming calls for you.
This solution is housed in our call center, using our Internet and VOIP infrastructure with highly professional customer care specialists. You save time and resources from having to recruit, hire, train and retain staff. You save on office space. No more payroll and human resource issues to contend with. 
These are the virtual services categories that we provide:
Call Center Services
Data Center Services
Network Management Services
Back Office Processing services
Web Presence Management
Audio/Video Transcription Services
Call Center Services
Increase customer satisfaction and produce waves of raving evangelist-clients. Our Call Center Services provide virtual services that increase customer satisfaction. We handle inbound, outbound and mixed call processing. Clients typically engage us for customer care work, telemarketing, appointment setting services, billing reminder services,  market and product surveys and a lot more.
We provide inbound numbers in major countries like US, Canada, UK, France, Australia, Singapore, Philippines. This helps you expand geographically without having to get a physical office!
Data Center Services
Simplify your hosting and web applications decisions. Our Data Center Services  solutions provide 99.99% uptimes for virtual data center services like web application hosting, remote disaster recovery solution, Microsoft Small Business Server hosting, Sharepoint and Exchange server hosting and management.
Our data center has multiple gateways so that single gateway failures do not disrupt your web presence.  Our team is highly specialized with certifications from Microsoft, Cisco, HP, EC council, Google, PMI, ITIL.
Network Management Services
Reduce downtime and increase network availability. Our Network Management solution provides virtual network management services like Help Desk application solutions, Remote Network Monitoring and Notifications, Service Asset Management and Change Configuration tracking Database solutions.
Respond faster and reduce the downtime with our SNMP based monitoring solution that polls your network devices in 5 minute increments. Alerts are given for any network related incidents within 5 minutes.
Our Help Desk services provide ticketing and incident management with escalations that are based on service plans. Most important is that over a period of time, your company-specific knowledge is then assimilated into a knowledge base database that you can use to shorten training time for new staff.
Service Asset management service helps you track where your assets are and who supplied them along with warranty information. Change Configuration keeps a record of all changes done to your network that is up to date and avoids costly errors from miscommunications.
Back Office Processing Services

Ensure accuracy and faster turnaround time with less resources! Our BPO  solution provides the virtual back office resources and expertise to deliver data scanning and entry solutions, data verification and database cleansing solutions. 
Our BPO center operates on 24×7 basis so you get NEXT day turnaround on your data processing needs. Our best practices involve two layers of editors and quality auditors that ensure adherence to higher data accuracy than ever before.
Web Presence Management
Get more people to visit your site. Using our effective SEO services, we put your website on the top of search engine results pages. We then convert your visitors into paying clients using our Customer enhancing interaction solutions.
Our solution involves running SEO (Search engine Optimization) campaigns and web analytics services. SEO services will put your company's website on the top pages of search engine results like Google, Yahoo and MSN (bing.com). Once  their site is listed on the top pages, clients engage us to analyze the traffic and provide additional insight into converting visitors to paying clients.
Other web presence solutions include email marketing management, affiliate management services, blog maintenance and comment moderation services.
Audio and Video Transcription
Fast Turnaround and accuracy of at least 98.5%. Our audio and video transcription services convert your audio and video recordings into Microsoft Word format. Our rates are dependent on the number of speakers, the turnaround times (24, 48 and 72 hours) and the quality of the recording.
Transcripts are used by clients for inclusion into websites. This provides search engine with the content that they can use to index and return search results. This increases the number of hits and visitors to your sites. For production houses, transcriptions with time based codes can be used for subtitling.
In both cases, transcripts open up the market to audiences that would otherwise not be able to 'consume' the audio or video materials–hearing impaired, non native english speakers and so on.