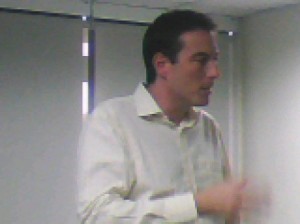 How important are your people to your business? How much would you pay for an additional 20% in productivity? Do your new hires fit the culture of your organization?
For many businesses, recruitment is a quick process involving an interview or two. Companies subsequently spend tens of thousands of dollars managing the issues that arise from poor recruitment procedures. Recruitment should be considered one of the most important responsibilities of any leader in an organization, especially in Contact Centres which generally have the most people.
The challenge facing businesses today is to recruit the right people who will contribute the most to the organization and build and enhance the culture of the organization. This seminar looks at how interviews, when designed and delivered in the right way, can increase your chances of running a successful business and reduce your costs.
The seminar will cover the following areas:
o        Selection and assessment – what do these terms mean?
o        Competencies and behaviours
o        Competency-based interviews
o        The STAR technique
o       The role of assessment centres
 
Who should attend?
Operational Leaders, HR professionals, business leaders
 
About CCAS workshop leader
Ian Northmore
Director of Rhea Consulting Pte Ltd


Ian is an experienced customer management consultant with extensive knowledge and experience of the customer management and contact centre market. He has worked with clients across the world in a variety of industries, including Communications, Financial Services, Government and Oil and Gas. He has been a Director of Rhea Consulting for 4 years and specializes in enabling businesses to achieve strategic Customer Relationship Management through teams of people.
Currently living and working in Asia, Ian's work experience includes call centre and business set-ups and change initiatives in Singapore, Hong Kong, Japan, Malaysia, Trinidad and Tobago, the United Kingdom and Panama. He has established himself as a leadership coach, including coaching assignments in the Caribbean, Europe and Asia, and his extensive experience has resulted in a very customer-focused, adaptable and innovative performance enhancement consultant.
Ian is recognised as a leading contact centre consultant in Asia and has judged national contact centre awards in Singapore and Malaysia. He has chaired and spoken at conferences and events throughout Asia, from India to Japan.
He is passionate about customer service and achieving excellent results through teams of people, and his achievements with each of the businesses that he's been involved with have been built upon the application of strong customer management principles and a strong focus on performance management and people development.
Please reserve your seats via our website at www.ccas.org.sg
Cost : S$80.00 for members  / S$210.00 for non members 
Hurry, ACT Now to avoid disappointment!