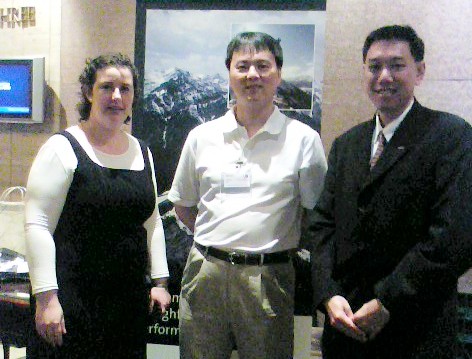 Photo was taken from the Insights 2008 Presentation. The affair showcased the capabilities of the various NICE applications. The cool feature included their NICE Perform that enables the capture and recording not only of the voice but also of the agent's desktop.
The captured audio can also be used by call center QAs to capture the sentiment and specific phrases using an add on Analytics module. Also present in the affair was Rick Puzon of eTelecare.
Photo shows Ms Gaby Koren, VP Sales, Enterprise Interactions Solutions, Mr Wilson Chua, Futuregen President, and Mr Edwin Koh, Regional Director for Southeast Asia and Vietnam, Enterprise Interactions Solutions for NICE.